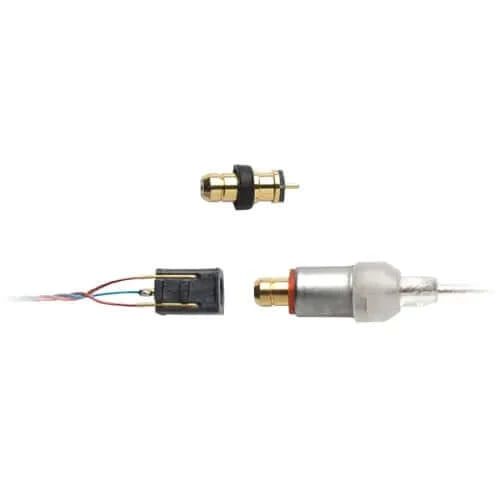 T2 Audio Connector System
The estron T2 Audio Connector Solution is specifically designed to be the most reliable connection with focus on pull force stability, no intermittence and high durability. Supplied in a minimalist and aesthetic design the T2 contributes to the best possible end-user experience; easy to use, and clear sound transmission. The focal point of the T2 connector system is minimum wear on the socket part, which ensures the longest possible product lifetime for earphones and IEMs.
Designed For Harsh Environments
No Intermittence Even With Heavy Use
Pull Force Stability
Sweat And Corrosion Resistance
Miniature Design
Minimal Socket Wear
Sealed Connector System (IP67 Proof Pending)
Feel And Hear The Difference
THIN, ULTRA STRONG AND DURABLE
Linum cables are thin. Very thin! In fact they are only 0.9 mm. But don't let that fool you – although Linum has a smaller diameter than you are accustomed to, they are much stronger than any ordinary earphone cable.

LOOK COOL AND LESS WIRED UP
Linum cables do not really weigh much – in fact they are so discrete that they are almost invisible. The Linum range was aesthetically designed to make you feel naturally cool and less wired up. That is why Linum cables are perfect when performing on stage and/or for use in broadcasting and security.

SOFT AND SKIN FRIENDLY
Linum cables are so soft they feel like a second skin. That means that they feel good during extreme sporting activities and are suitable for a long duration under your clothes. They even fit perfectly under helmets. If you prefer to wear your cable on the outside, you will appreciate the low mechanical rubbing against your apparels.

LIGHT WEIGHT CABLE WITH AMBIENT SOUND
A Linum cable weighs 4-8g! So you might not even notice wearing it – unless of course you are listening to your favourite track. No doubt it will sound better than you have ever experienced it before!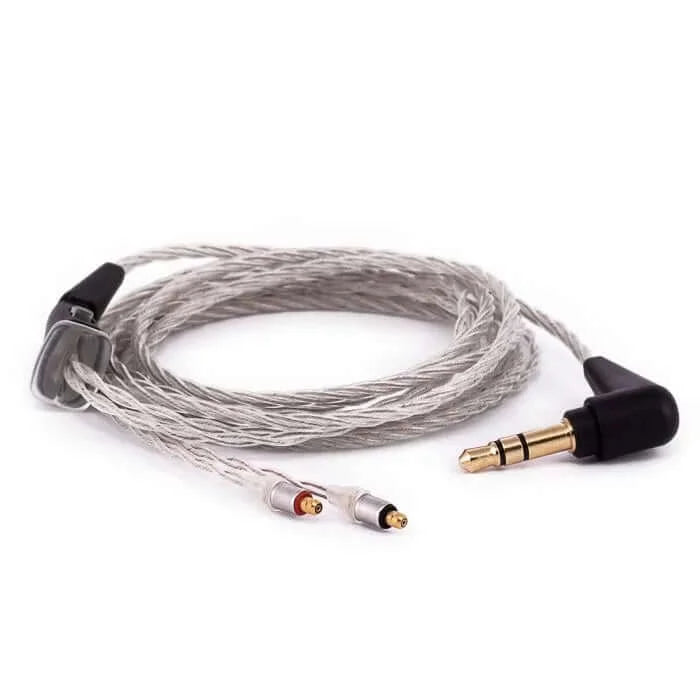 2 DIFFERENT VERSIONS - 2 DIFFERENT OUTPUTS
The sound signature of upgrade cables depends on your earphones; impedance, number of drivers, and sound preferences. Below is a more general description and comparison of the Linum cables.

Intermittance
Plug inserted into and extracted from the socket 500 cycles followed by an intermittence test in an electric circuit. Manipulation of the plug by hand, turned and wriggled for 20 seconds in the socket.

Socket was tested more than 2000 cycles with a new plug after each 500 cycles.

No intermittence was registered.
Artifical Sweat Test
Sweat test 6 hours at 60 degrees celcius, PH 4.7. No sign of corrosion.
Pull Force
Pull force test demonstrates minimum wear on the socket. Pull force at minimum 5N after 2000 cycles.