ADEL Modules
Change out the ADEL modules for different levels of isolation. Unlike the competitors modules, ADEL doesn't lose isolation and bass response, but allows even more control over the amount of low frequency response available. You can also select from our ambient passive filters which can be used while playing, or to convert your Inearz to a pair of custom high fidelity earplugs!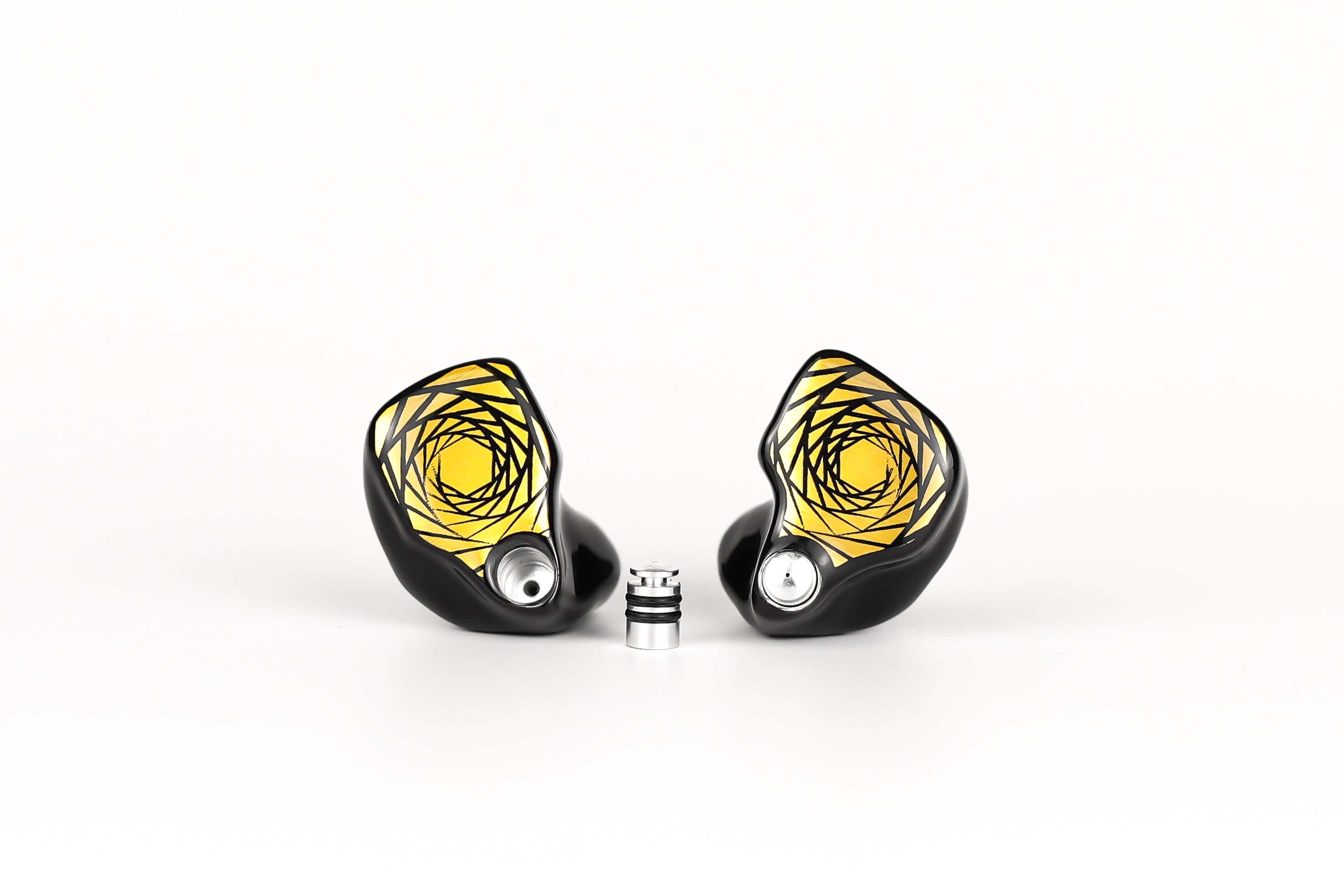 LESS LISTENER FATIGUE
When the ear canal is sealed by an earbud, the speaker vibrations create acoustic pressure. In the confined space of the closed ear canal, these become harmful amplified pneumatic pressures and cause the eardrum to move with an amplitude thousands of times greater than normal. Tiny muscles around the eardrum then tighten to protect the ear by dampening the sound. To overcome this dampening you must turn up the volume. The more the volume increases, the more the eardrum tightens. And so on. And so on.
With ADEL™, it's quieter – often operating at 1/10th the amplified in-ear power levels of traditional listening devices. And by not prematurely tightening in-ear muscles, which can dramatically compress the volume, loud sounds actually sound louder and require less overall volume levels.
WIDEN THE SOUNDSTAGE
ADEL™ will enhance the way you hear music. This technology adds a second eardrum into all of our in-ear monitors. This second eardrum takes the punishment of the pneumatic pressure caused by sound in the ear canal, and delivers clear, crisp sound that's unlike anything you've ever heard. And it's not louder noise coming from your earbuds.
The results from the Vanderbilt University Medical Center study show that using ADEL™ allows listeners to enjoy Enhanced Loudness Perception (lower volumes sound significantly louder and better over conventional devices). This provides them a louder yet safer, high fidelity listening experience at greatly reduced power levels (1/4 to 1/16th typical levels) with no perceived loss in volume.
EASY REMOVAL
The ADEL™ modules were designed for easy removal or installation. The module is housed in an aluminum nest to better protect the module and higher durability for even the most demanding users.
CHOOSE ISOLATION LEVEL
With different modules, you can change the level of isolation all while relieving air pressure from the ear canal